The making of these new arrivals in MOG Couture's jewellery collection were inspired by the Tibetan ethnic group. I got to know about this tribe through their music which takes me to different dimentions while working, this made the story behind these amazing pieces is interesting…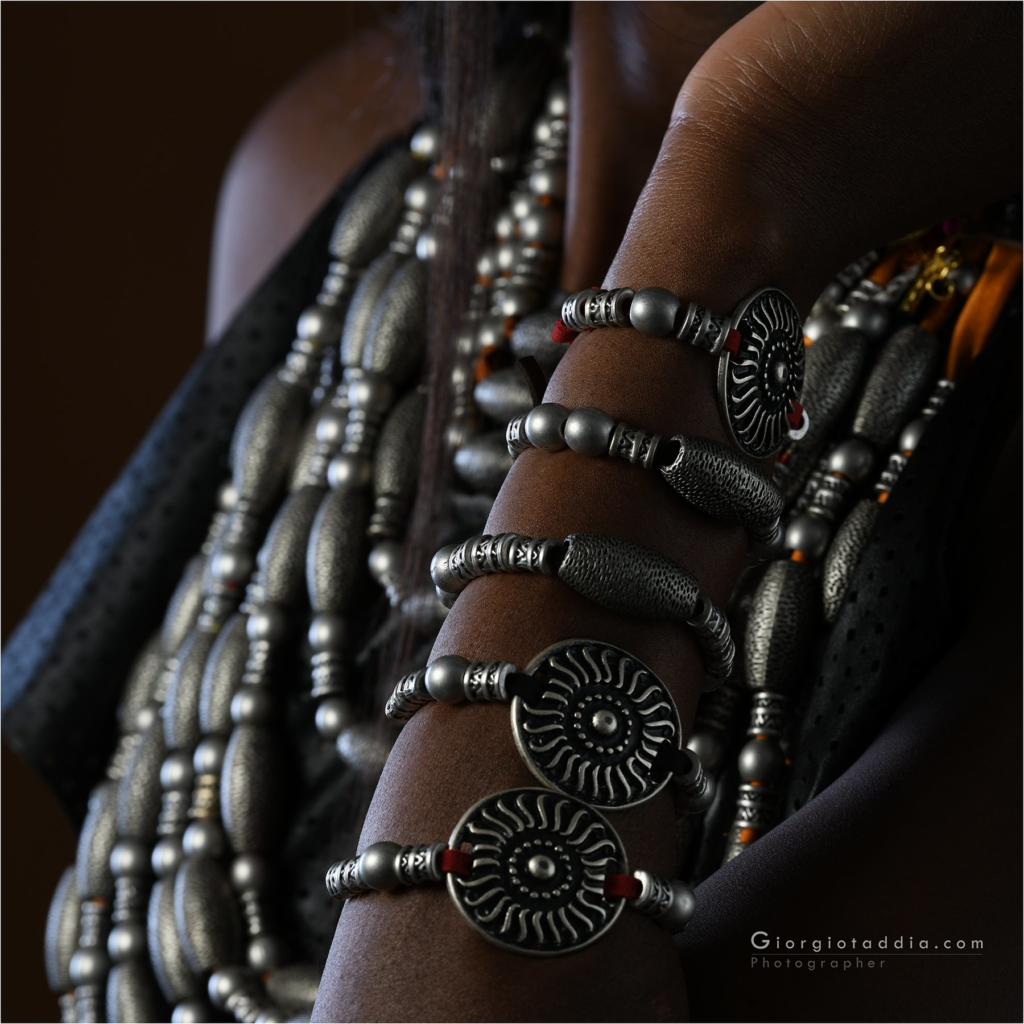 For a long time I wanted to go visit this huge Fabric storage in Bergamo which I heard stocked a large variety of textiles . I met Daouda , a very gentle and welcoming Senegalese Sales representative who gave me the whole tour of their store, showing the fabrics they had in store depending on what I needed etc. My head was spinning….I had never seen so much fabrics in my life.it was a very cold winter morning and my brain and body were in conflict.. there was so much to see as every corner unfolded with much more interesting fabrics but then my feet and hands were freezing! Just before leaving the store I asked for the buttons section and BAMMM!!!!!! BAMMM!!!! Holly Molly there it was!!! in a corner lay this sack of native metals staring back at me… honestly in that moment I didnt know what I was going to do with them but I knew they were coming home with mama!
The existance of the native sack stayed forgoten in a corner in my workshop as I was busy working on other collections until one day we had an announcement in the news that there was an outbreak of a virus and it had arrived in Milan area and people had to stay indoors!! hahahhahaha what was I going to do indoors for 14days… it was then that it hit me, the answer was lying right in that abandoned sack…it was the most fun moments I had during the quarantine! creating my own version of the Tibetan accessories.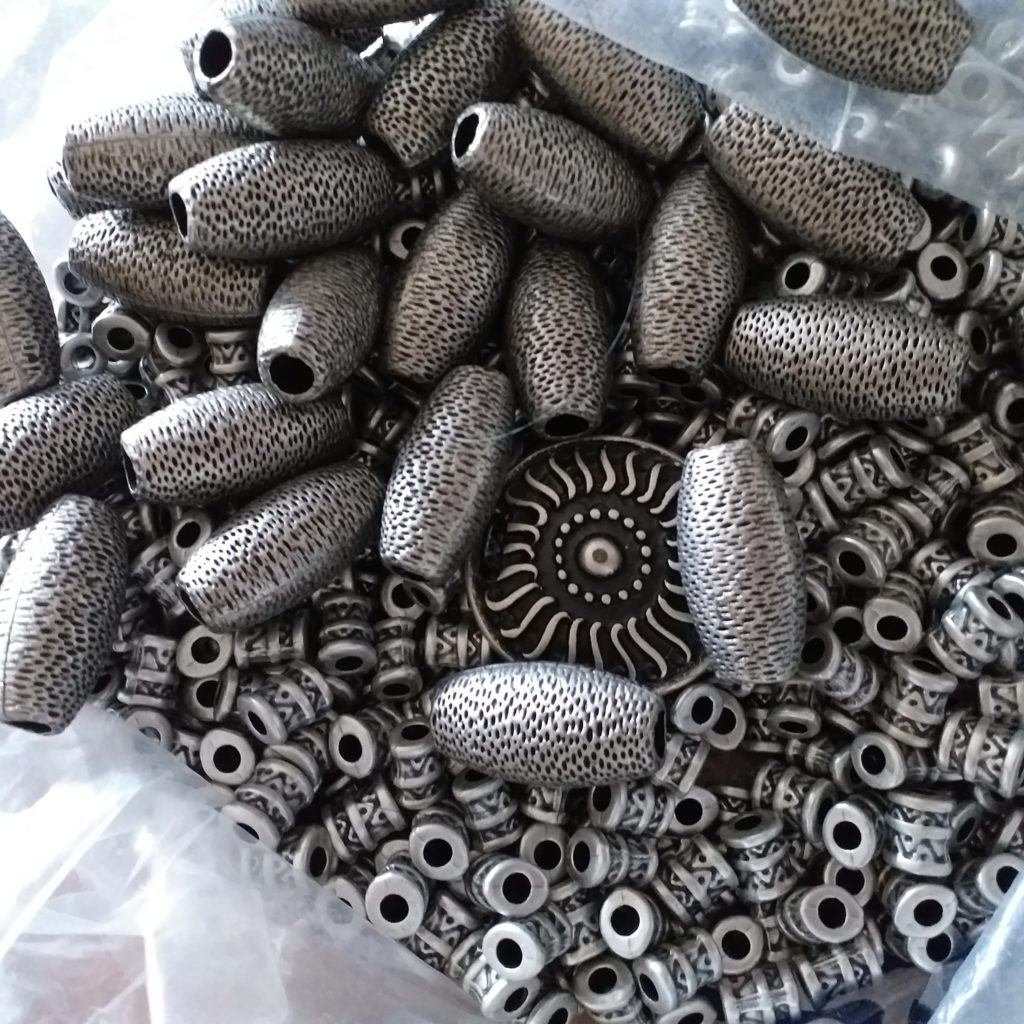 By the time the epidemic was under control and life was getting back to normal, I got a call from Giorgio Taddia, one of the best fashion photographers in Milan proposing a shoot collaboration in his studios in milan.The timing has never ben perfect as I had this amazing piece of art right before me. unfortunately the model available for the shooting was not able to meet my requirements of posing partially topless with the accessories.. that's how I ended up being the designer and the model.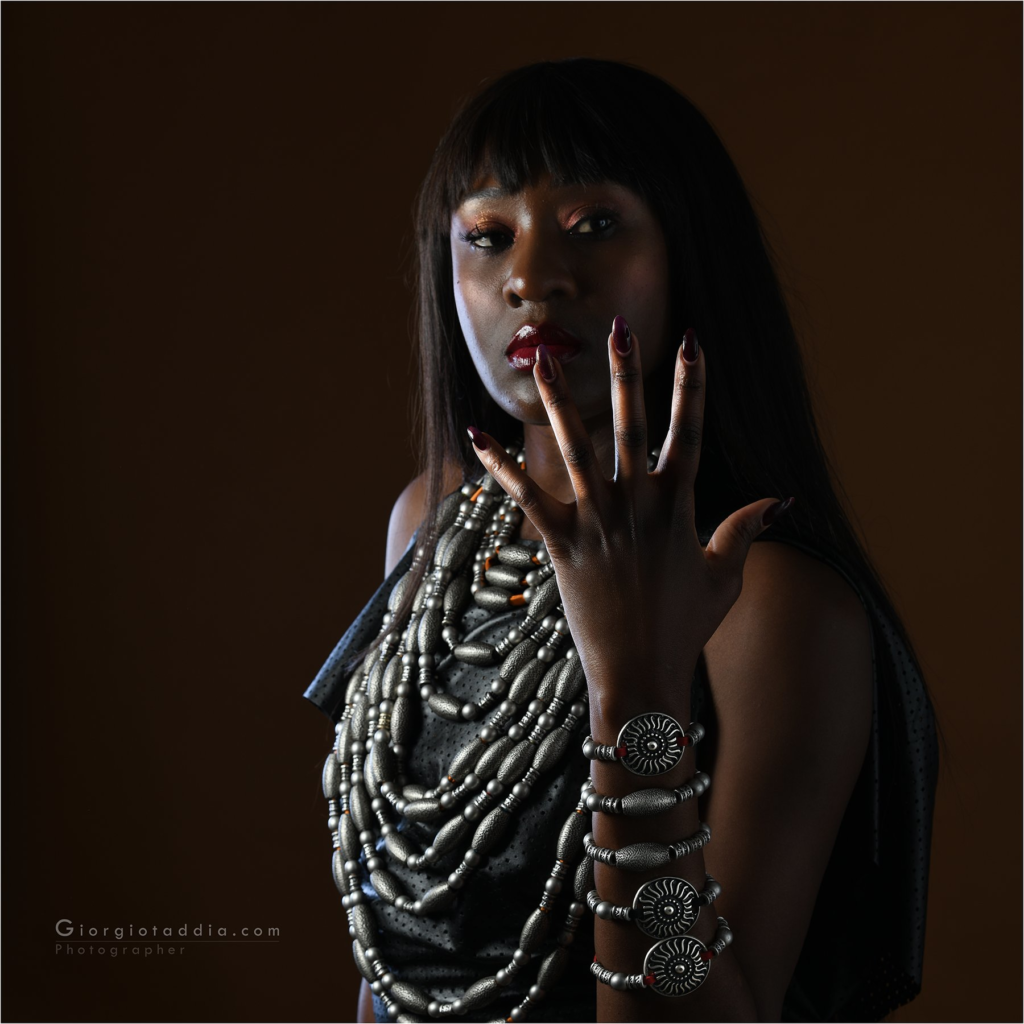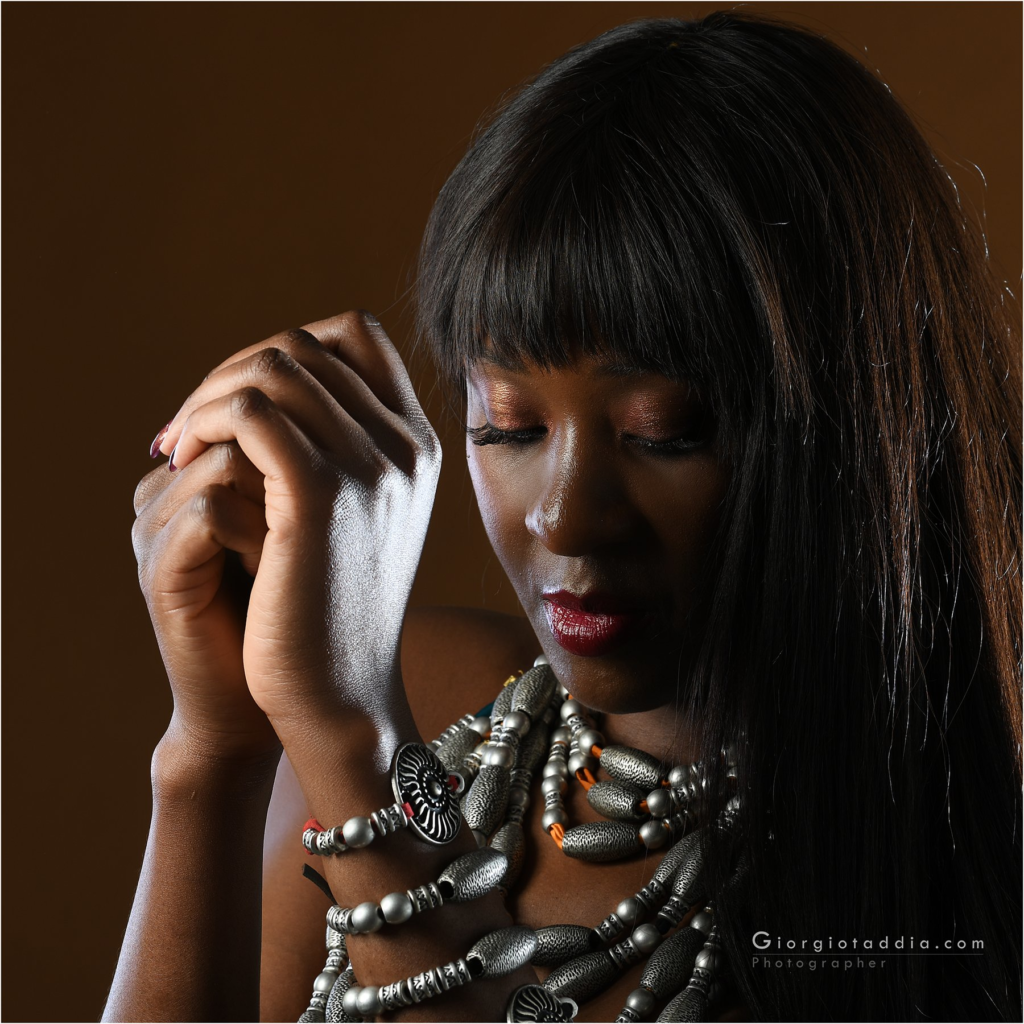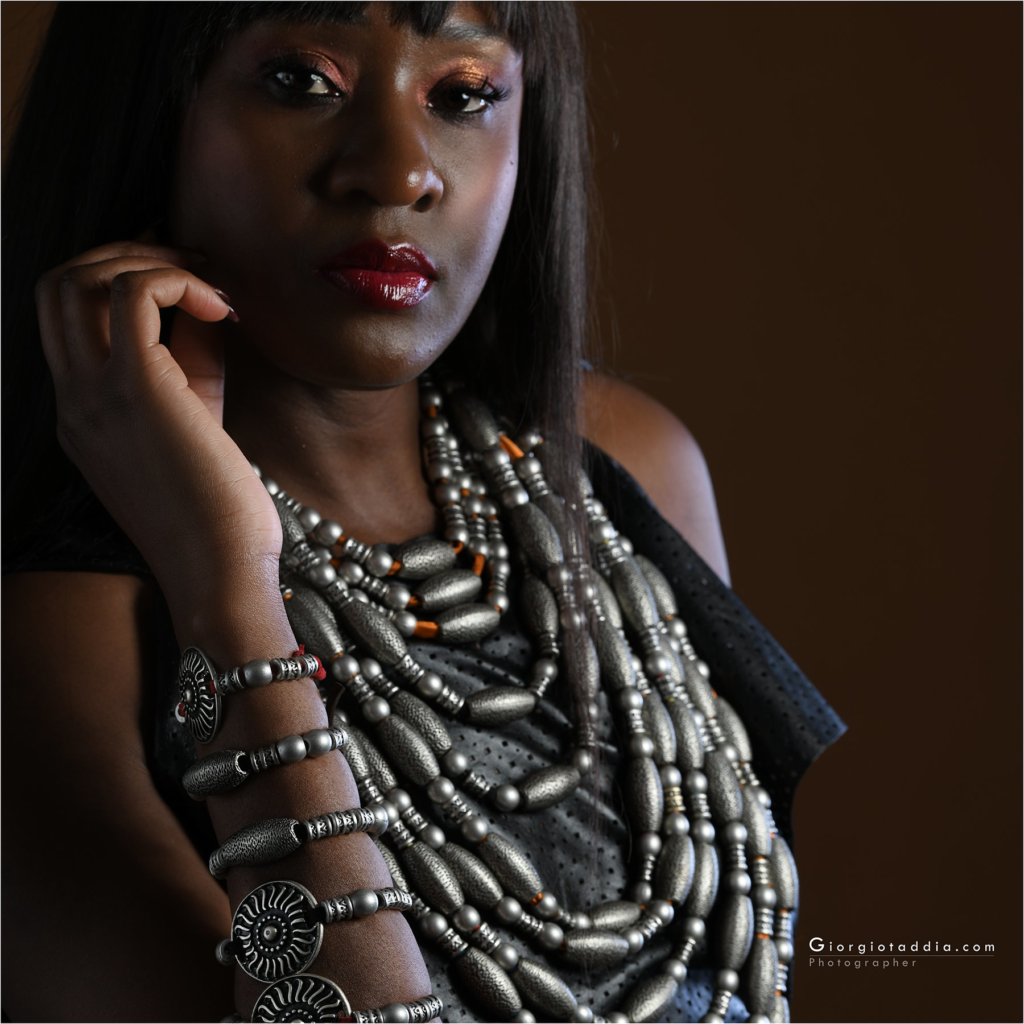 A vote of thanks to
PHOTOGRAPHER – TADDIA GIORGIO, BARBARA BOLZONI
ELENA POGGIO(make-up)
BOROM NGAYE