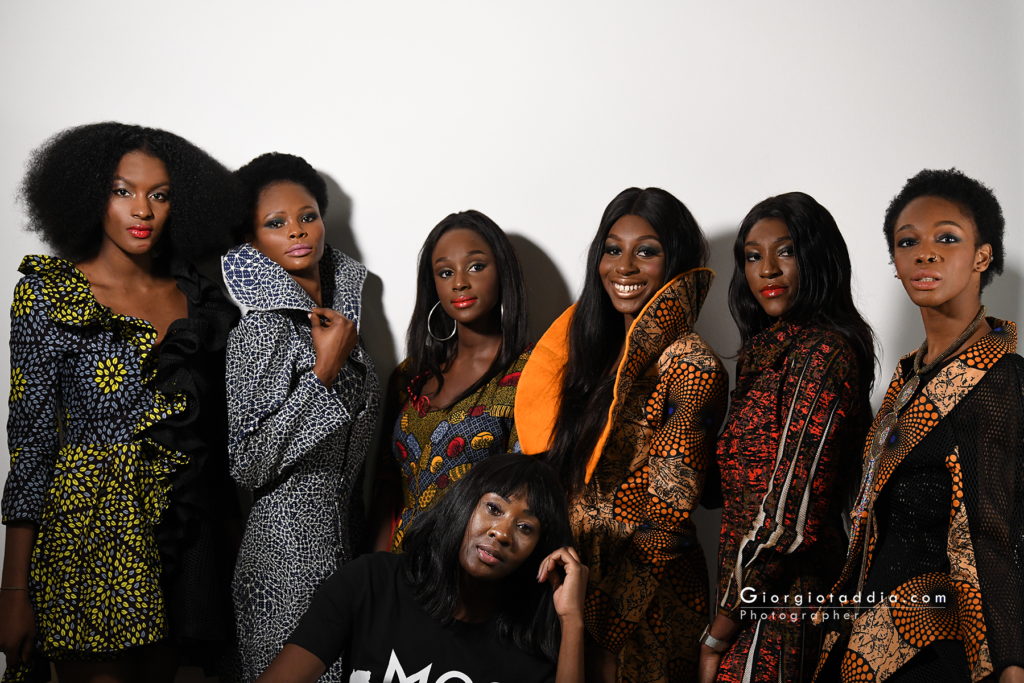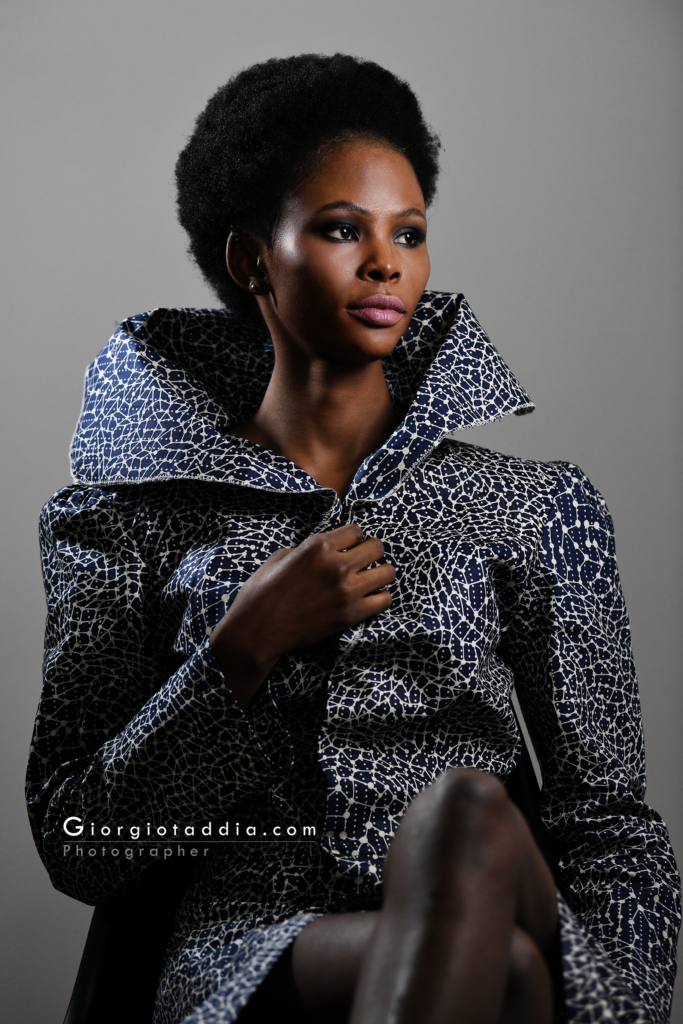 This amazing photos were taken during the 3rd edition of Diaspora Awards Italia 2019 for Miss Diaspora Beauty pageant in Milan.The beauty and make-up products were sponsored by BPRIDE Olmac-Cosmetics.The key make-up artist DANIELA SODERI did an amazing job on the models before sending them to the photoshoot set courtesy of our very own professional photographer GIORGIO TADDIA.
This new collection is entwined between African and European style.The African prints on the fabric wax is the technique used mainly in the east and western Africa.
Uniting the two fabrics together is my way of bringing different cultures together narrating their tales through fashion fusion.